About the Strada® Sleek
Style Meets Performance
Say hello to Strada Sleek. With its refined design and easy grip, it's comfortable to hold while you're drinking or on the move. It not only has a fashionable design, but it's also functional. The Strada Sleek has stainless steel walls to keep drinks cold up to 24 hours and advanced blending technology that ensures smooth and spill-free blends every time. 
Features
Rounded base for better mixing
Lockable flip cap keeps your drinks secure
Double-wall insulated stainless steel
Measurement markings
BPA and phthalate-free
Patented mixing system
Sleek design that's easy to grip
About
Strada™ Sleek Shaker Bottle Features
In a perfect blend of style and performance, the Strada™ Sleek goes beyond the ordinary shaker. It's where form meets function, creating a harmonious symphony of elegance and practicality. Say hello to a whole new level of sophistication with the Strada™ Sleek!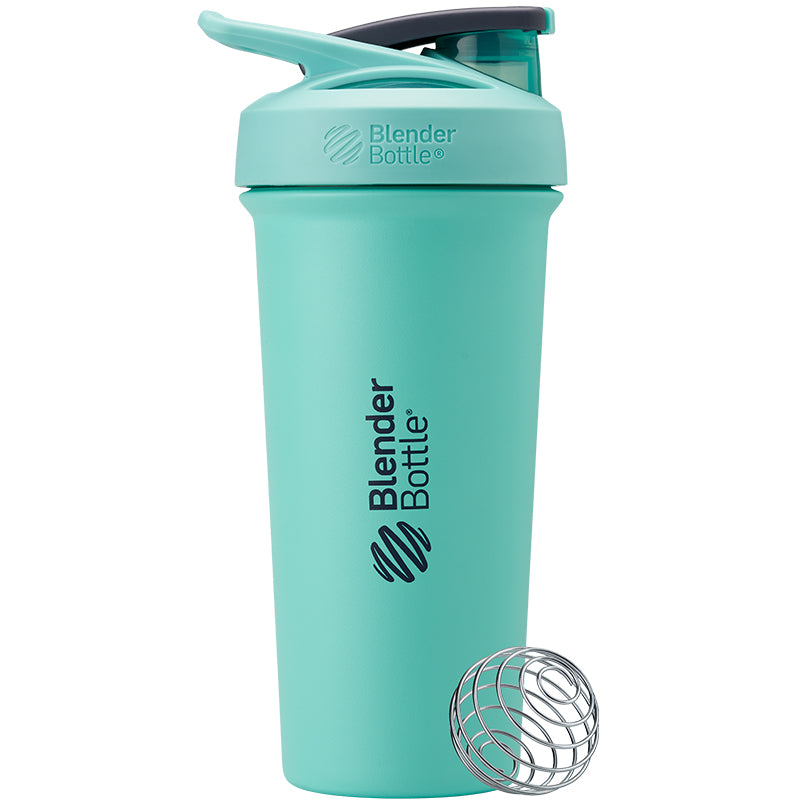 Chic Design
With its refined and chic design, the Strada Sleek is a true standout. But this shaker is not just a triumph of aesthetics; it is engineered to deliver an unparalleled drinking experience. The Strada Sleek is a flawless blend of form and function that guarantees a lump-free protein shake with every use.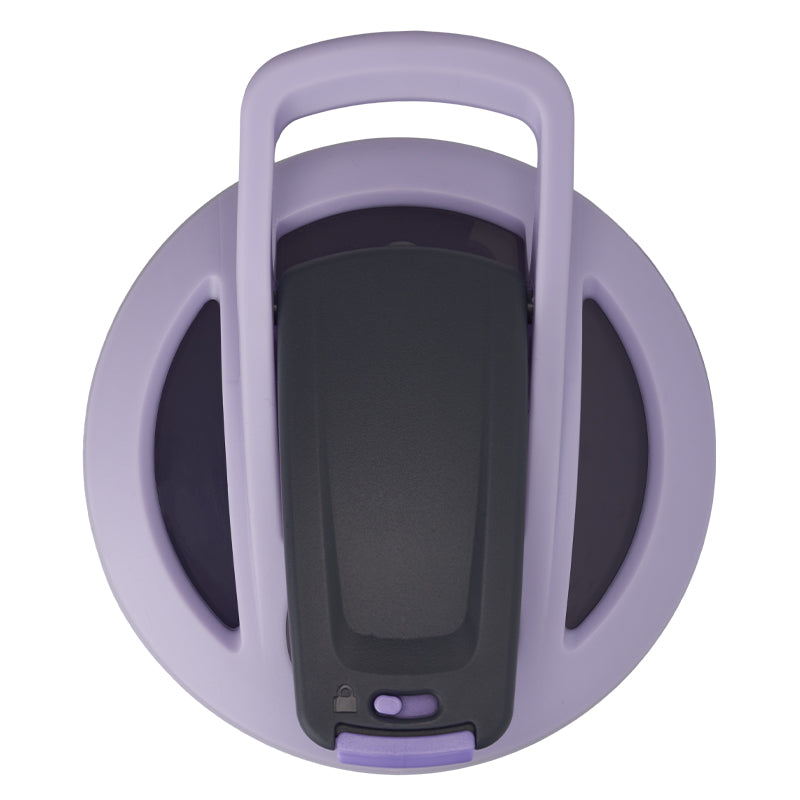 Lockable Flip Cap
The BlenderBottle Strada® Sleek features an innovative lockable StayOpen™ flip cap. Embrace the seamless blend of elegance and practicality as you unlock the potential for a whole new level of convenience with the Strada® Sleek.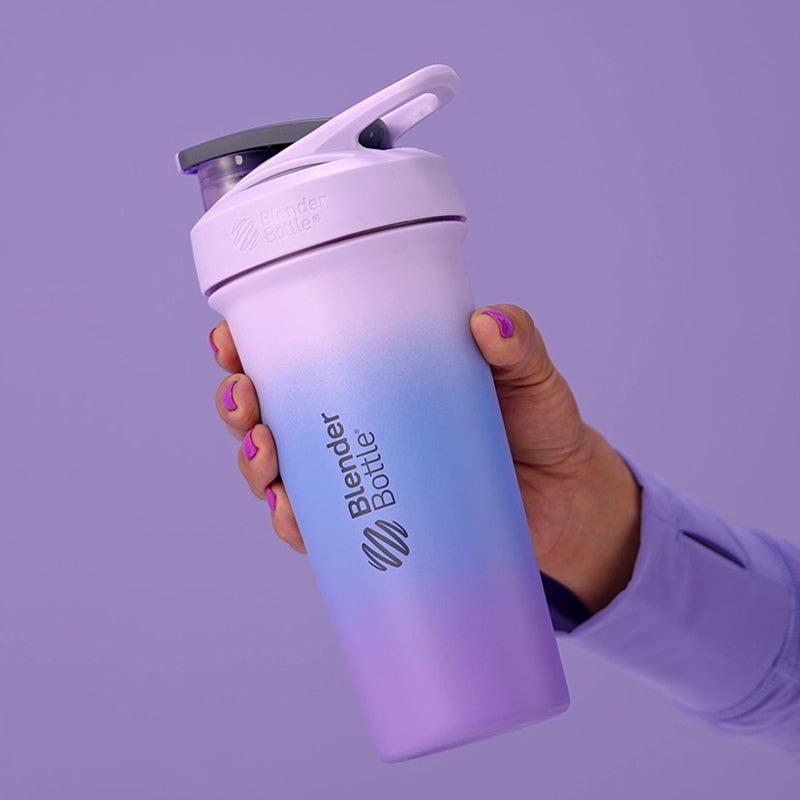 Easy Grip
With its elongated and slim profile, the Strada Sleek not only provides an effortless and secure grip during workouts but also fits effortlessly into your bag, making it the perfect companion for your fitness journey. Say goodbye to fumbling and hello to a whole new level of grip and portability with the Sleek.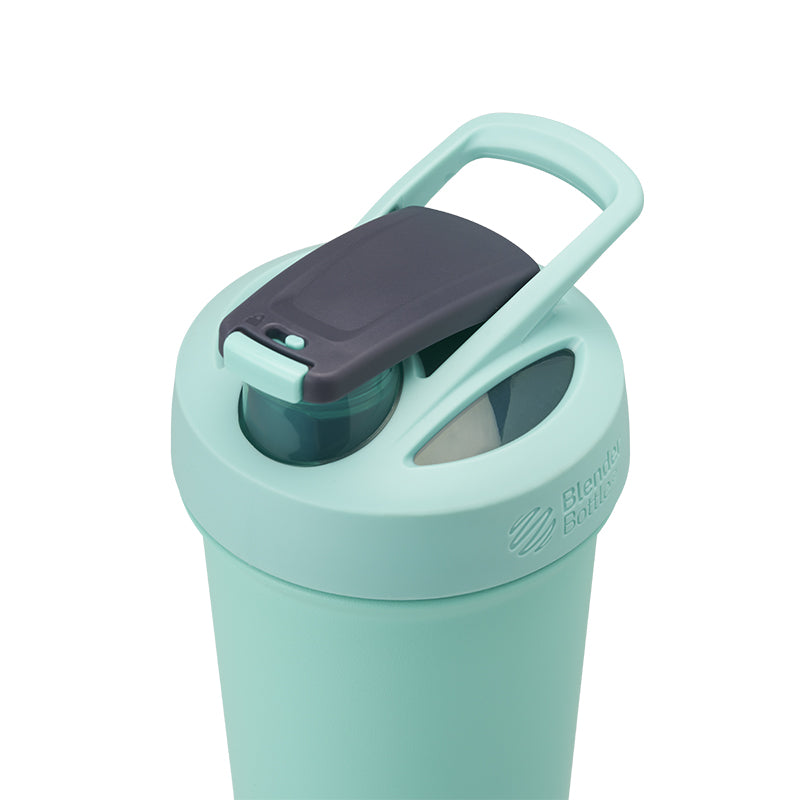 Double-Wall Insulation
Say goodbye to lukewarm drinks and embrace the unparalleled chill of the Strada Sleek. Designed with a double-wall construction, this bottle helps to keep your drinks cold for up to 24 hours, ensuring every sip is as refreshing as the first.
What's the difference?
Product Comparison
With a wide variety of features, materials, and designs—we have a bottle for everyone.
Limited Lifetime Guarantee
The Ball
Look for the BlenderBall® whisk, found exclusively in BlenderBottle® brand shaker cups. When you see the ball, you know you have a BlenderBottle brand shaker. You also know you can count on a smooth shake.
If I am on the go, this is definitely my go-to Blender Bottle!
This bottle is amazing! It keeps my drinks cold while still being small enough to fit in cup holders. Also the colors are gorgeous!
My favorite blender bottle right now!
This product is rated 4.9 of 5.0 stars.
It has received 32 reviews.
Great bottle! Keeps my smoothie cool for hours. I really like the lock on the cap. I can put it in my gym bag without worrying about it leaking.
No sweat 😅
I love this bottle .. it fits in my cup holder in the car .. it doesn't sweat .. I can't wait for it to come in other colors !!!
Beautiful color and great quality