When you sign up for a Color of the Month Club subscription, you now get the added benefit of adding products to your order each month. What's the benefit in that? FREE SHIPPING. We'll show you how.

1. Go to blenderbottle.com and click "Account" in the menu. From there log into your account.
2. Once logged in, click "Manage Subscriptions" just under "My Account."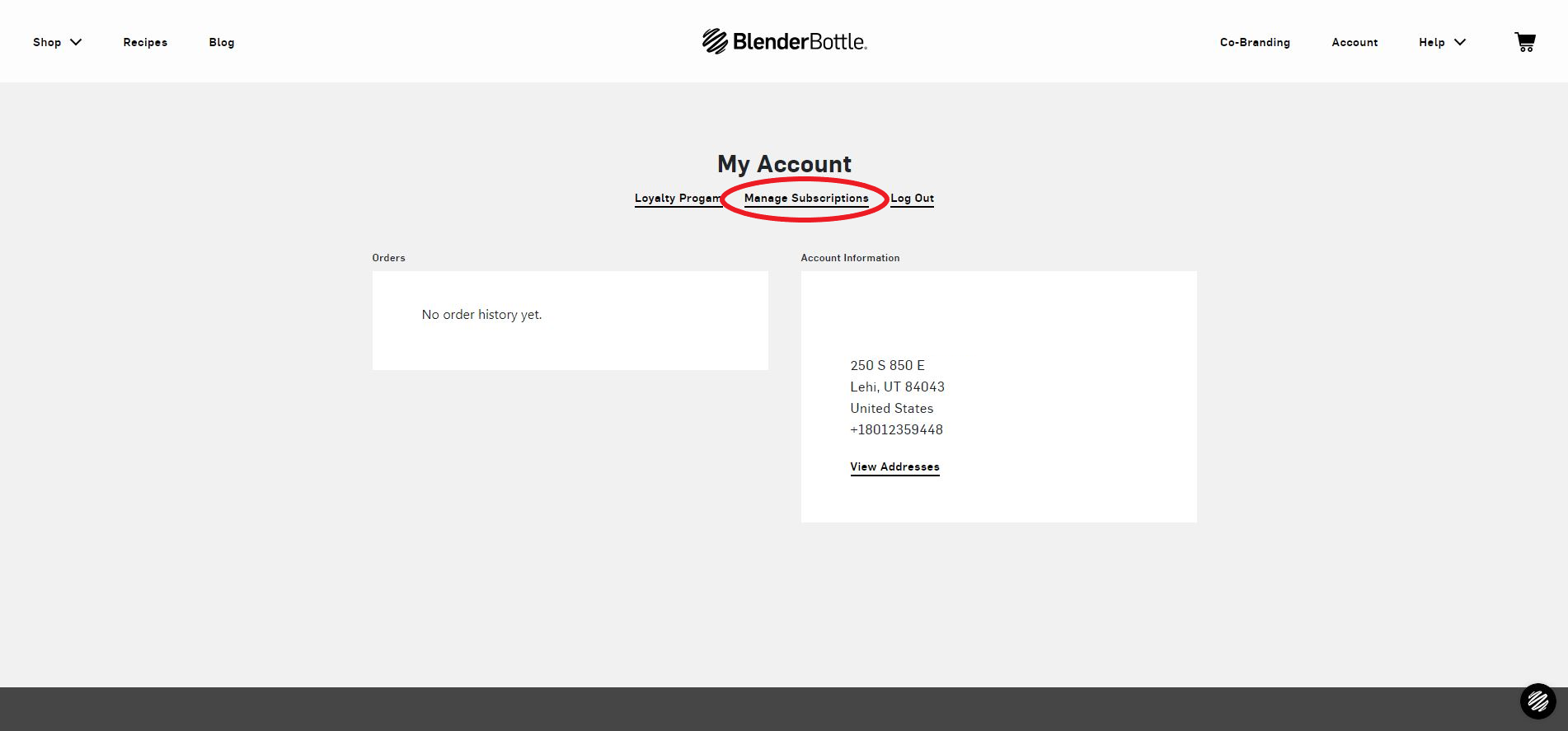 3. Click add products and add additional product to your order!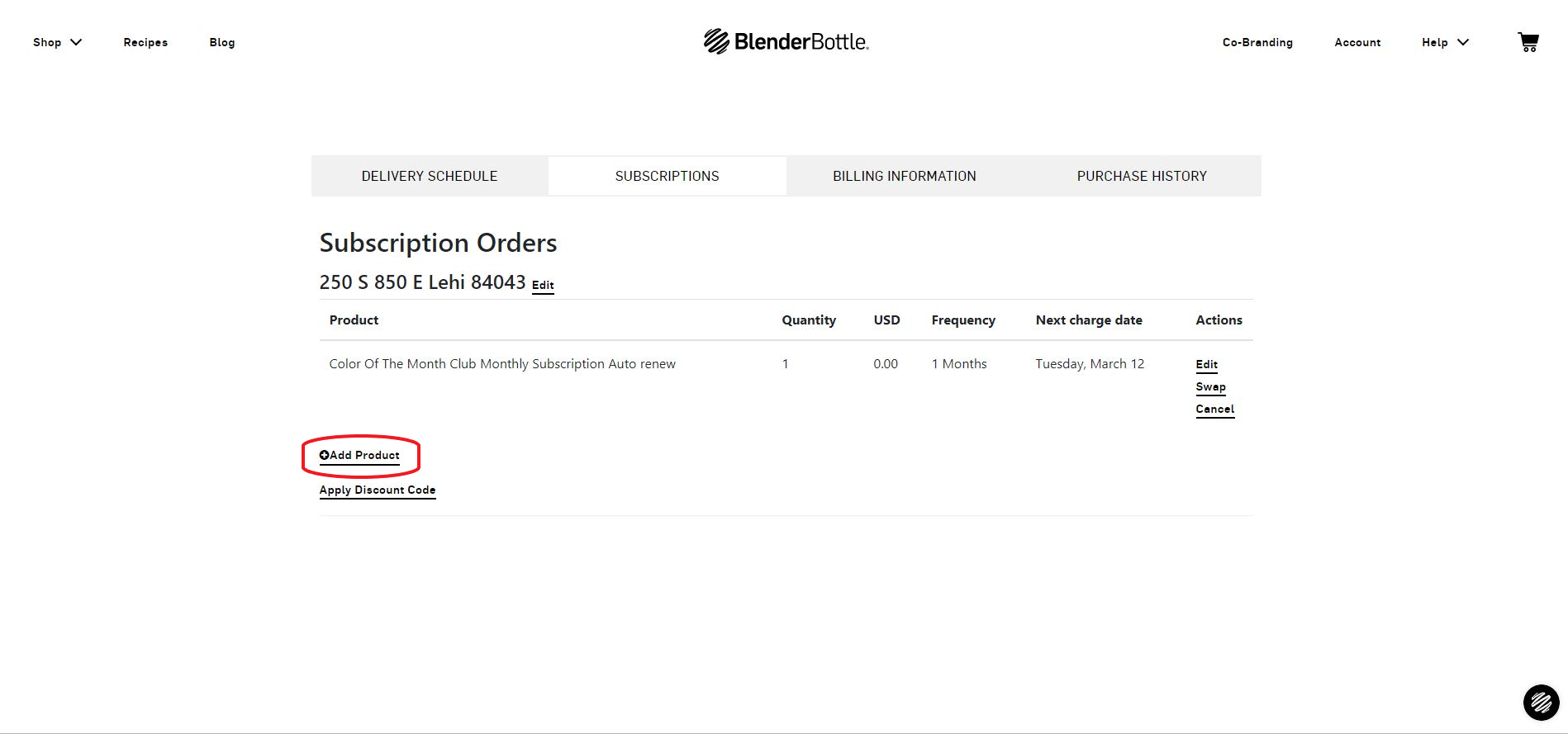 It's that simple. Added products will be delivered to your door at the end of the month with your Color of the Month bottle! Questions? Contact us here.