Whether you struggle to find time for exercise during the holidays, or you simply lose your routine, there are ways to stay in shape during the holidays. The holiday season can keep anyone busy and overwhelmed, so how do you compete to make exercise a priority? What if you don't have access to a gym and need to work out at home?
This problem isn't one size fits all. Some of us have trouble finding the motivation to work out when it isn't our normal routine. Others just can't seem to find the time to set aside for the gym or for fitness. And of course you have to face the delicious food that is around every turn during the holiday season. With some changes to your normal routine, you can find ways around your struggle for time.
High Intensity Exercise in a Small Timeframe
You may be out of your regular routine but simply cutting down on training time allows you to get some exercise time even if it may not be as much as you're used to. By adding some high intensity exercise and you will save yourself from declines in your cardiovascular fitness and keep you moving towards your goals.
Taking Advantage of the Change in Routine
A positive benefit of a change in routine is the opportunity to rest and cross train. This change may even help disrupt a routine in a positive way to allow you to focus on a wider variety or exercise and combat overtraining in your regular routine. This time off and much needed rest is your chance to make much needed change to your routine. A great option could be morning training to get your days started in a great way. Before anyone else wakes up you will have already seized the day with a quick workout.
Creating a Schedule That Works for You
Remember that the holidays are meant to be enjoyed. If you miss your exercise a day or two, don't be too hard on yourself. This is a time for family and friends to spend together. Don't stress yourself when it comes to eating. Holiday season brings out the best food and this is your chance to indulge yourself. You can make it up later in the gym after you are back to your normal routine.
Looking for Protein Shake Recipes for the Holidays?
BlenderBottle protein shake recipes are another great option to stay healthy during the holidays. With the seasonal protein shakes you can fuel your high intensity training. You may even get your family hooked on one these delicious recipes!
Fight extra holiday pounds with this sweet protein shake recipe. Fuel your workouts during the holidays and keep those extra pounds away. The vanilla protein powder makes for a sweet result and the mint keeps you in the holiday spirit.
Ingredients:
1 cup skim milk
2 drops peppermint extract
1 scoop vanilla protein powder
Vanilla Peppermint Protein Shake
Wondering how to make vanilla protein shakes taste better? Get some ho, ho, ho, holiday in your cup! Our Vanilla Peppermint Protein Shake is the perfect way to fuel up beside the fire before or after hitting the gym. Use your protein powder in water or milk in this protein shake recipe.
Ingredients:
1 cup vanilla almond milk
2 drops peppermint extract
1 scoop vanilla protein powder
1/2 mashed banana
Get in the holiday spirit with this festive protein shake recipe! Another great vanilla protein powder recipe to add to your holiday collection. Keep after your goals to keep the pounds off during the holidays.
Ingredients:
1 cup skim milk
1 tsp rum extract
1/4 tsp all spice
1 scoop vanilla protein powder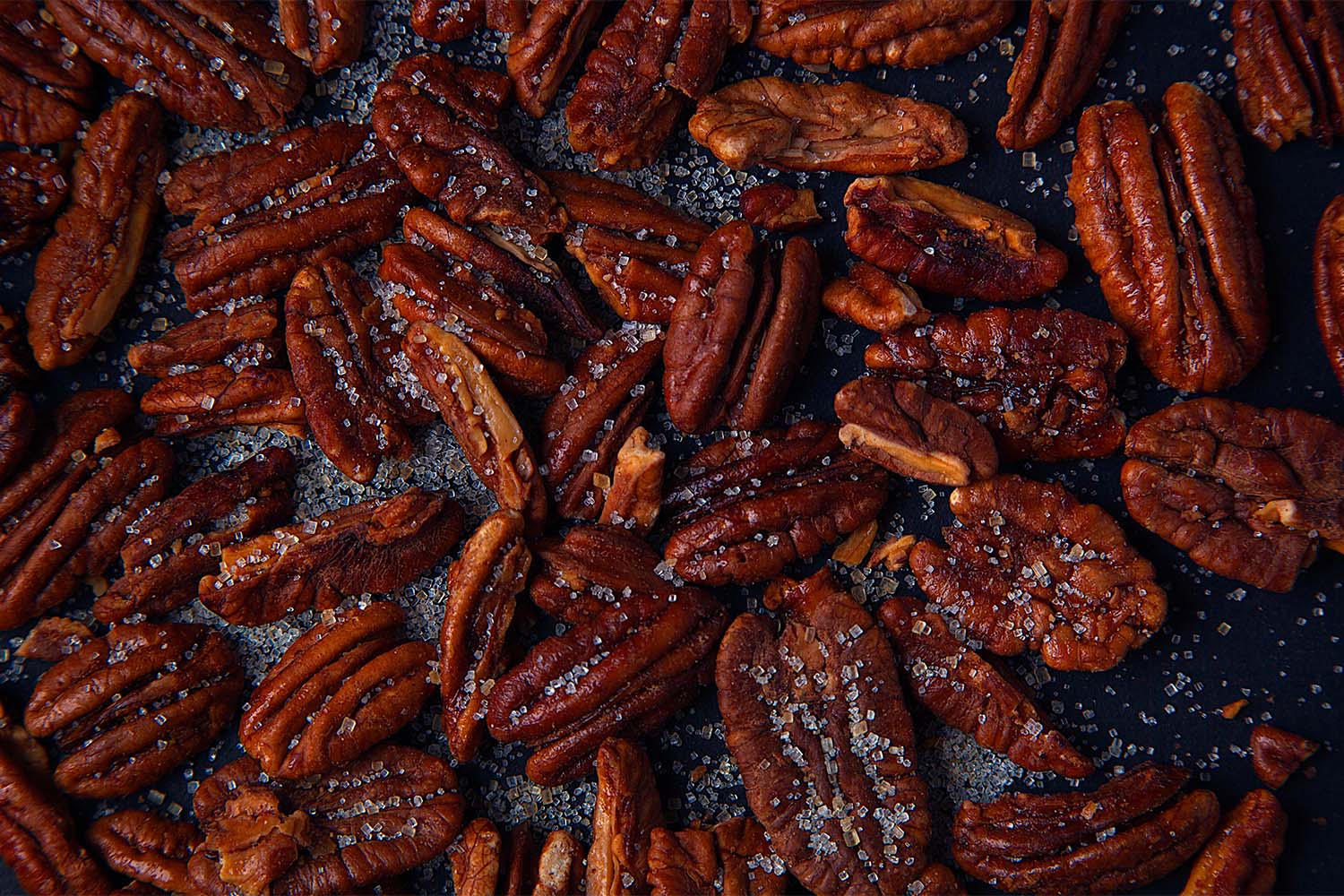 A sweet and nutty take on vanilla protein shake recipes. The fabulous flavor of fresh maple syrup isn't just for pancakes and waffles. Whip up this creamy Maple Pecan Protein Shake for a protein-packed twist on a breakfast favorite to fuel your fall and winter workouts. One of our many vanilla protein powder recipes.
Ingredients:
1 cup milk of choice
1/2 cup plain Greek yogurt
1 scoop vanilla protein powder
2 tbsp ground pecans
1 tbsp pue maple syrup
1/4 teaspoon cinnamon
Cranberry Craze Protein Smoothie
This tangy protein shake recipe will add a little zing to your BlenderBottle shaker cup! This yogurt protein shake makes for a creamy protein smoothie. Enjoy the flavor of cranberry mixed with the sweetness of vanilla protein powder.
Ingredients:
8 oz cranberry juice
1 tsp vanilla
6 oz vanilla yogurt
1 scoop vanilla protein powder
Pumpkin Pie Perfection Protein Shake
Forget the pumpkin-spice latte and go for this fall-favorite flavor in protein shake form. Perfectly blended in your BlenderBottle shaker, this easy-to-make shake will satisfy your pumpkin craving anytime of year.
Ingredients:
1 cup skim milk
1 tsp vanilla extract
1/4 cup canned pumpkin
1/2 tsp cinnamon
1 scoop vanilla protein powder
Maybe you're a big Harry Potter fan and looking to celebrate in wizarding fashion. After a long day of riding your broomstick, be sure to re-fuel with a Butterbeer protein shake in your BlenderBottle Harry Potter cups. The caramel and butterscotch flavor is sure to send your taste buds for a whirl. Get into the spirit with this protein shake recipe inspired by your favorites in your Hogwarts house.
1 cup unsweetened almond milk
1/2 scoop vanilla protein powder
1 tbsp apple cider vinegar
1/2 caramel syrup
1/2 butter extract
1/2 tsp butterscotch extract