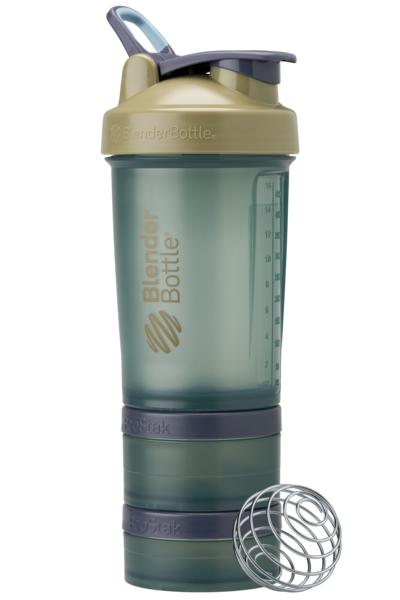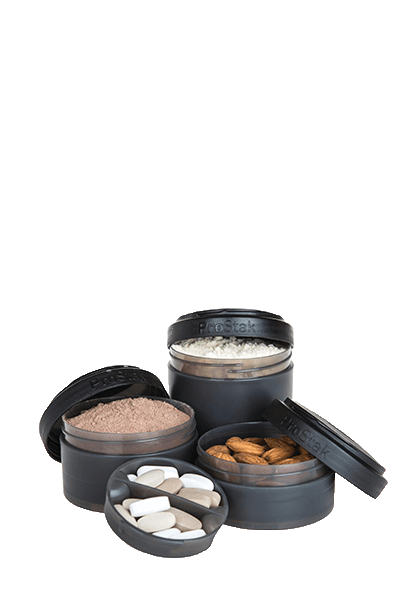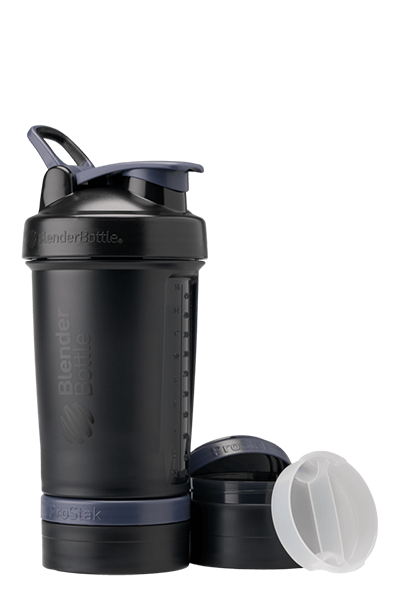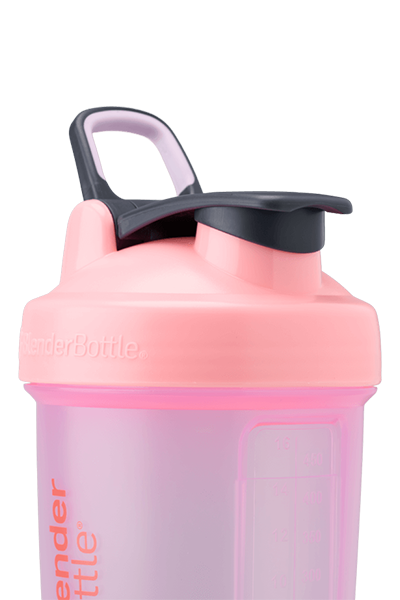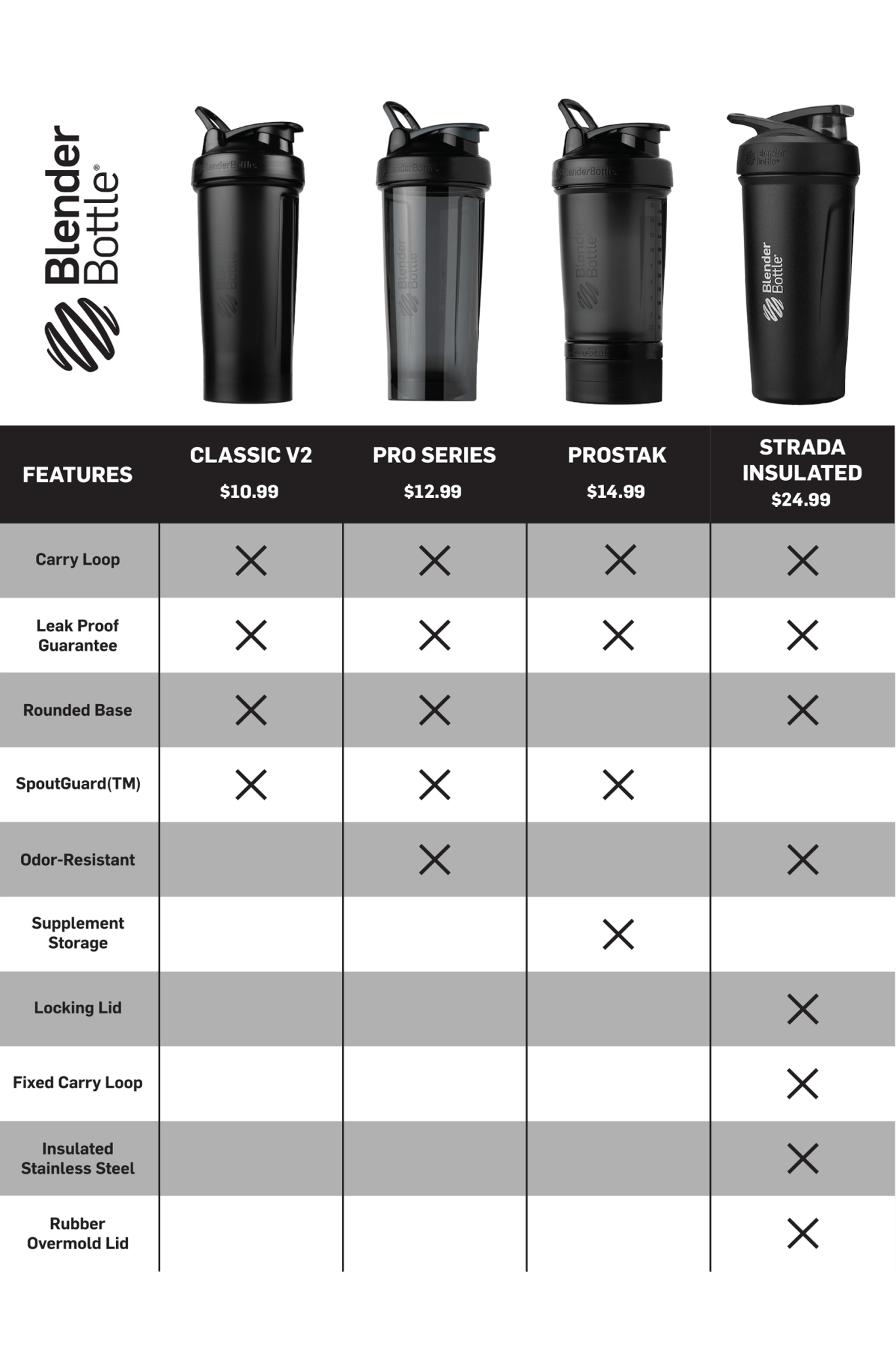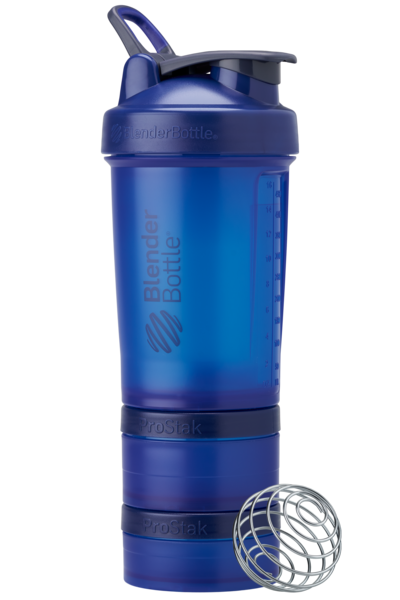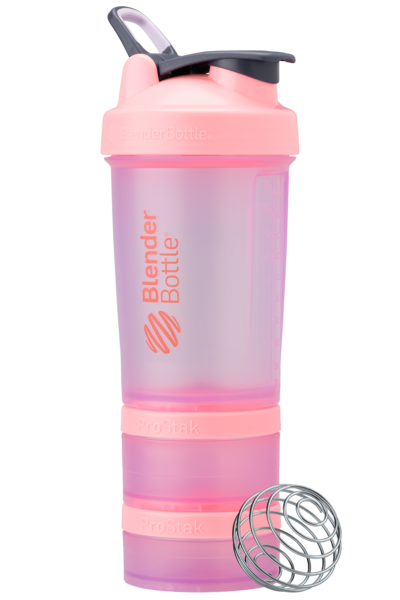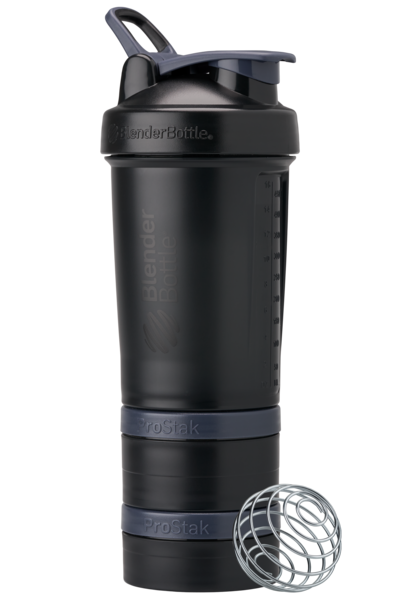 ProStak®
---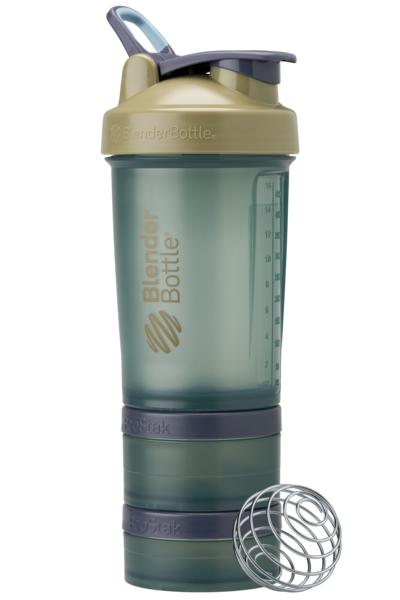 ProStak®
Sale price
$14.99
Regular price
(/)
About the ProStak™
The All-In-One Shaker Bottle with Storage
An all-in-one protein shaker and storage system for serious athletes. The BlenderBottle ProStak shaker combines a durable, leak-proof shaker bottle with interlocking storage containers, making it easier than ever to carry nutrition and supplements on the go. The bottle boasts an updated ProSeries lid, featuring a SpoutGuard to keep germs from the drinking surface, a secure flip cap, and a wide carry loop for easy portability. The powerful mixing system utilizes the BlenderBall wire whisk—found only in BlenderBottle brand shakers—to mix even the thickest ingredients for smoothies, protein shakes, and meal replacements.
Features
All-in-one shaker and supplement storage system
Includes 20oz shaker, 150cc jar, 100cc jar, and pill organizer
Interlockings jars attach to your shaker cup
SpoutGuard™ keeps your drinking spout clean
Measurement markings
Dishwasher safe
BPA and phthalate-free
Patented mixing system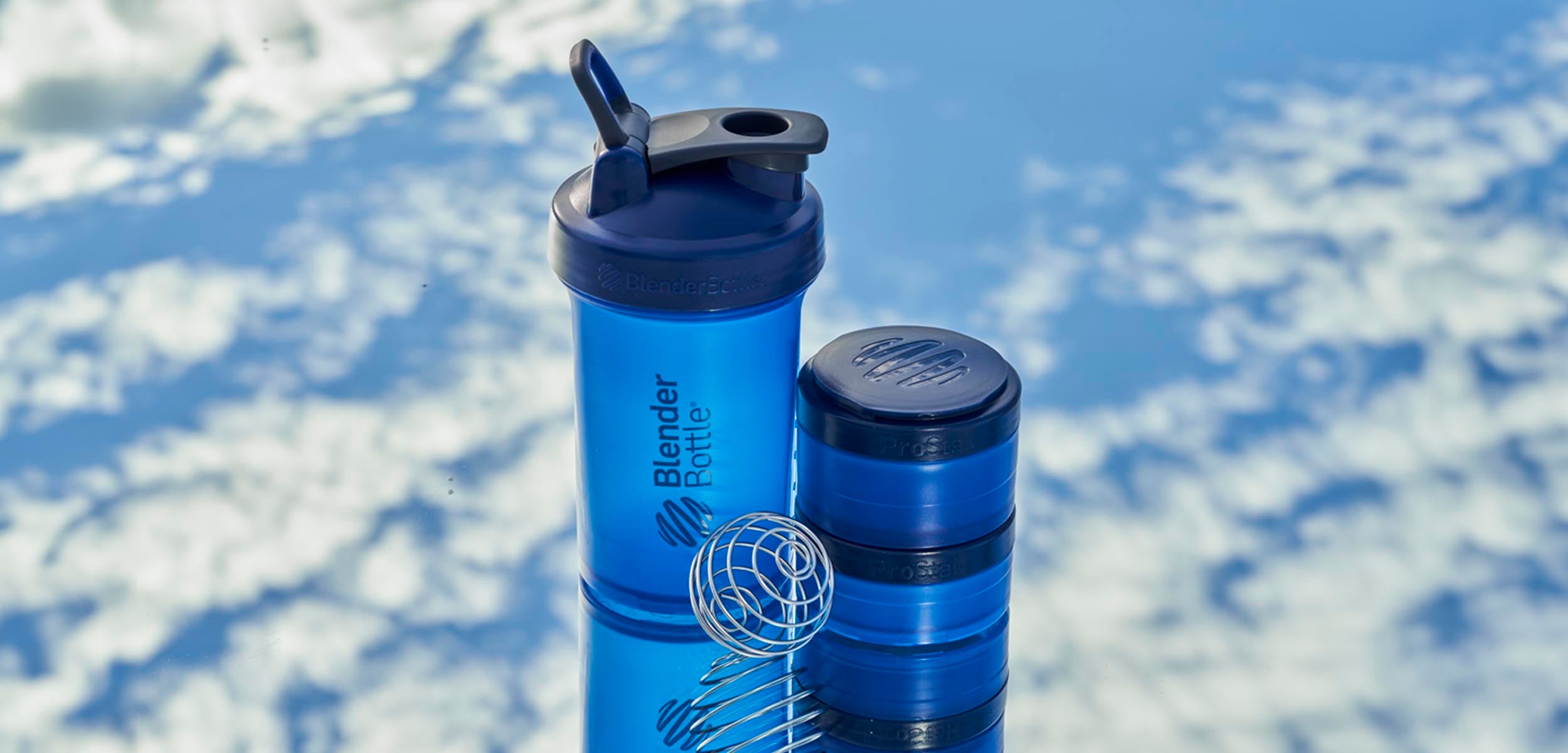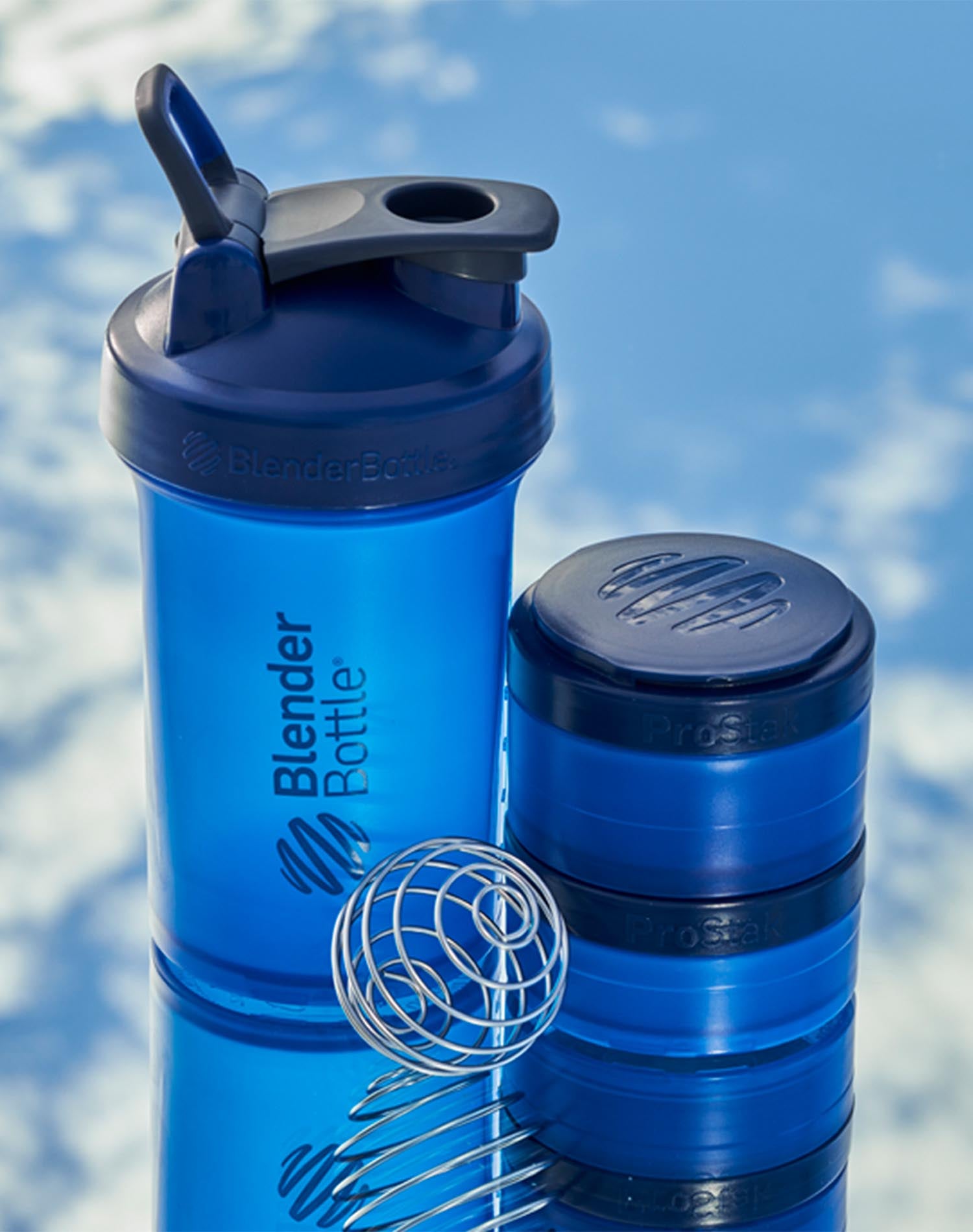 The Ultimate All-In-One Shaker Bottle
Supplements, snacks, pills, and liquid—all in the same bottle. Featuring the BlenderBall® wire whisk and unique Twist N' Lock™ containers, the ProStak systems is the all-in-one solutions for the serious athlete.
SpoutGuard™
The ProStak shaker cup's SpoutGuard™ keeps your dirty gym fingers off your drinking spout.
Ditch the Pill Minder
A covert pill tray locks into any jar lid, allowing you to carry pills and powders in the same container.
About
ProStak® Shaker Bottle Features
Our shaker bottles are perfect for fitness enthusiasts on-the-go. Packed with features to enhance your fitness experience, our shaker bottles are ideal for everyone from beginners to the most experienced weightlifters.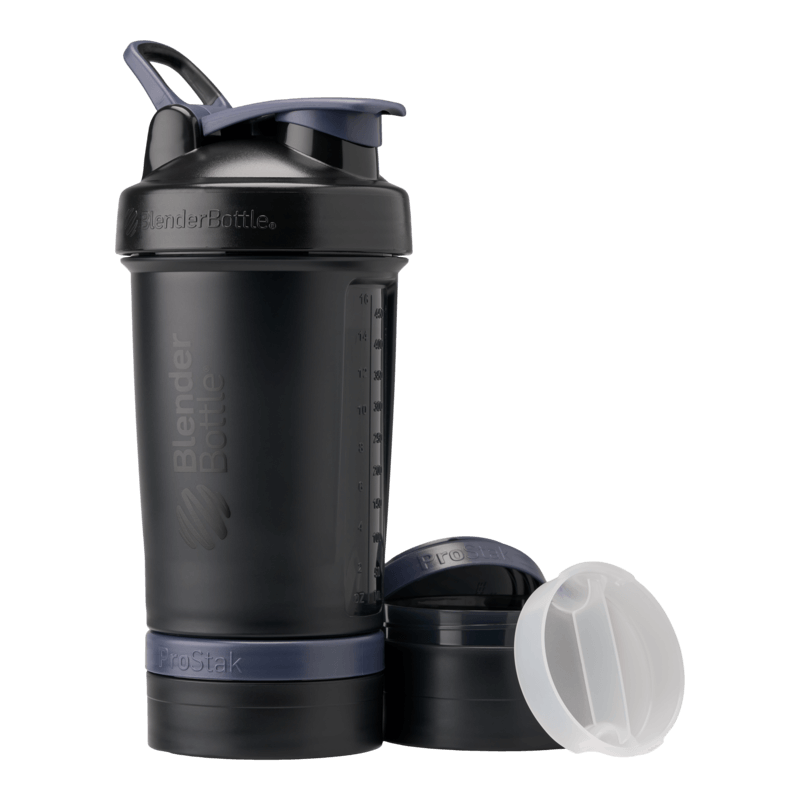 All-In-One Storage
House your protein powders, pre-workouts, BCAAs, with two attachable jars. Vitamins? No problem. Use the attachable pill tray housed in the lid of one of the jars.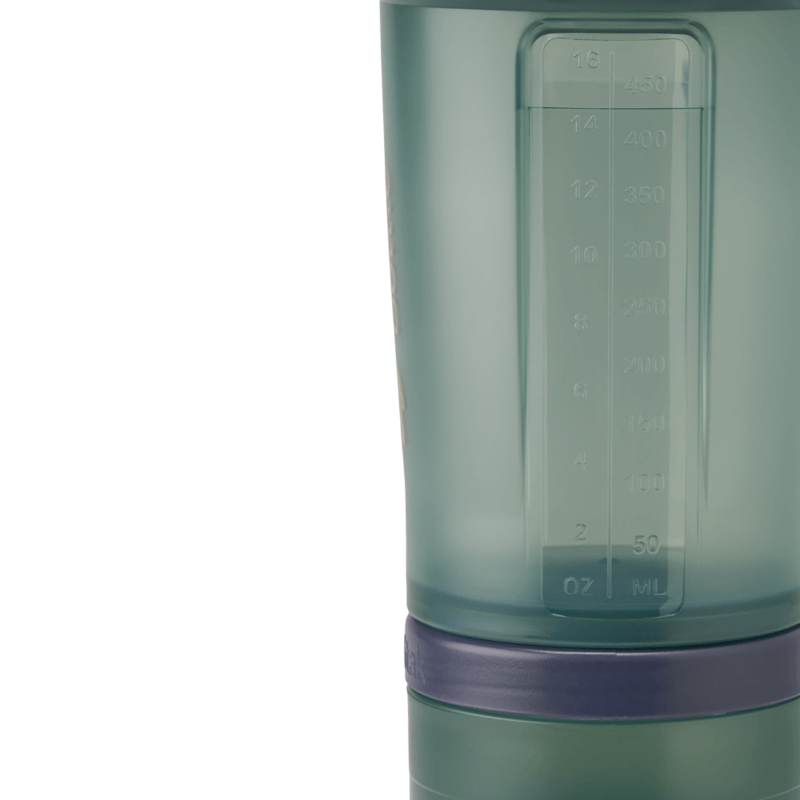 Meaurement Markings
Get precise measurements every time! Our easy-to-read measurement markings allow you to add just the right amount of ingredients for your smoothies, protein shakes, and more. Our shaker cups' measurement markings make it easy to achieve your health goals.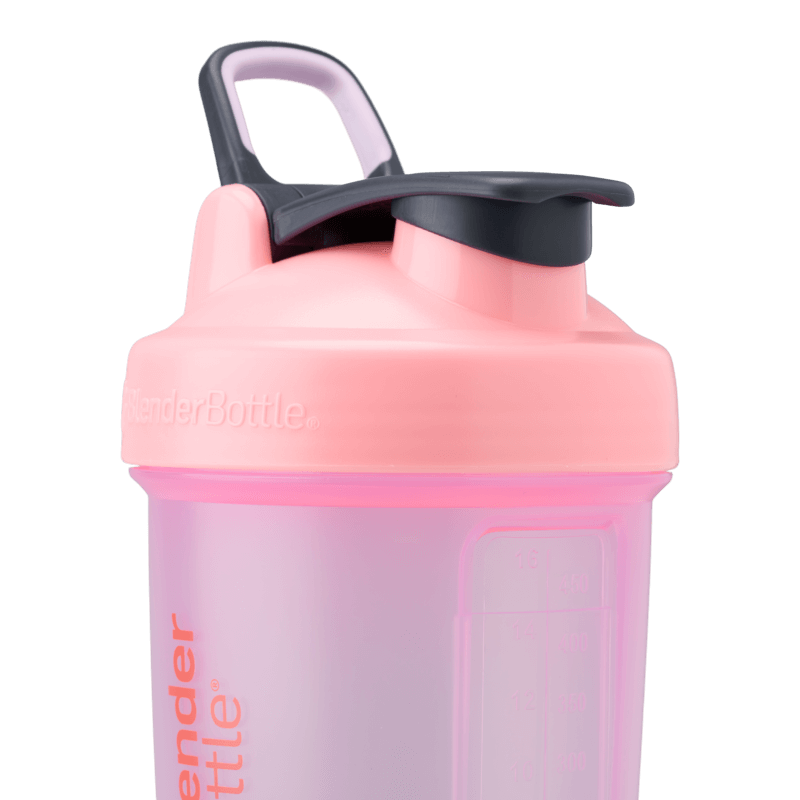 SpoutGuard™
Our updated lid now includes an ergonomic carry loop and SpoutGuard™, preventing dirty gym fingers from touching the drinking surface. With its sleek design and convenient features, The ProStak® shaker bottle with storage is perfect for fitness enthusiasts on-the-go.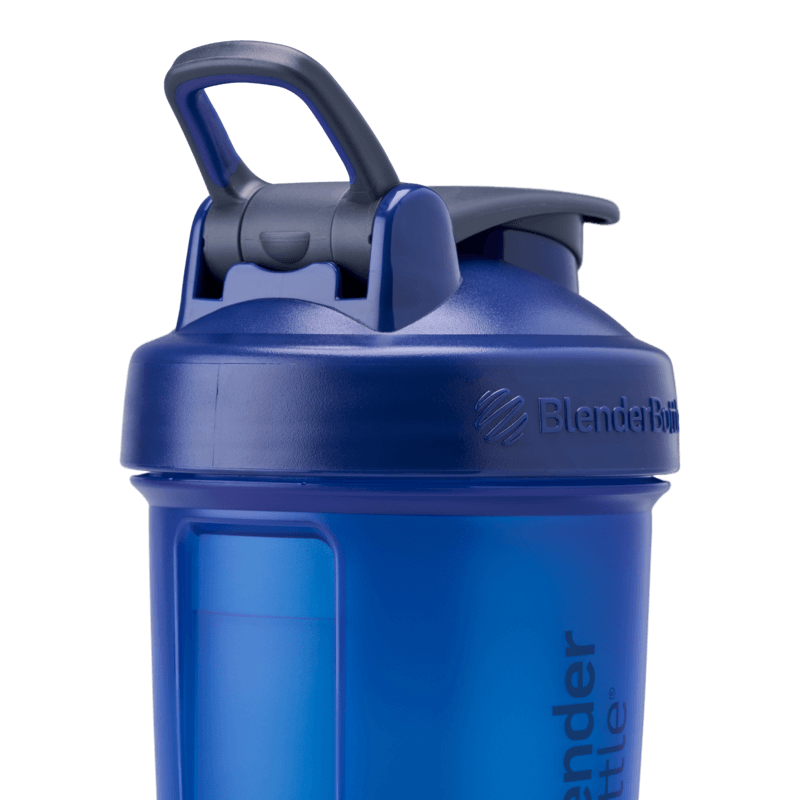 Carry Loop
Maximize your convenience at the gym with our StayOpen™ flip cap and adjustable carry loop! Our shaker cups feature an integrated StayOpen™ flip cap and an adjustable carry loop that lets you hold more when your hands are full, as well as offering a perfect spot to attach your keys.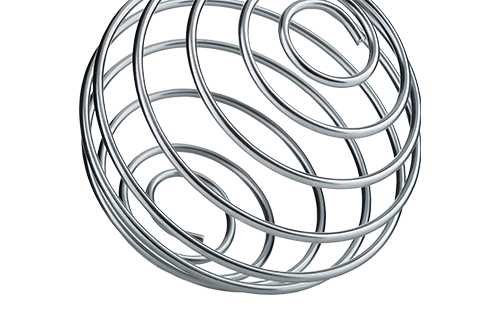 The Ball
Look for the BlenderBall® whisk, found exclusively in BlenderBottle® brand shaker cups. When you see the ball, you know you have a BlenderBottle brand shaker. You also know you can count on a smooth shake.
Fueling You
We do more than just sell bottles. We simplify and improve everyday life. Most importantly—we help fuel your ambitions, your goals, your accomplishments. And, just like you—we're just getting started.
ProStak® Shaker Bottle with Storage
My second and only one word... Fantastic.
I bought my bottle for protein shakes and it is the best I've ever had. Everything gets mixed well with no powder stuck to the top or sides.
I got this bottle as a gift and it was perfect!
What's the difference?
Product Comparison
With a wide variety of features, materials, and designs—we have a bottle for everyone.
Attachable Storage Jars
—
—
Limited Lifetime Guarantee
This product is rated 4.6 of 5.0 stars.
It has received 130 reviews.
I love it!
Exactly what I was looking for! it's cute and convenient. I am very pleased with this purchase!