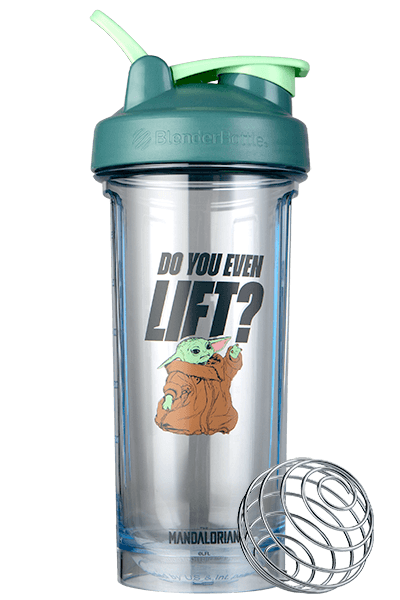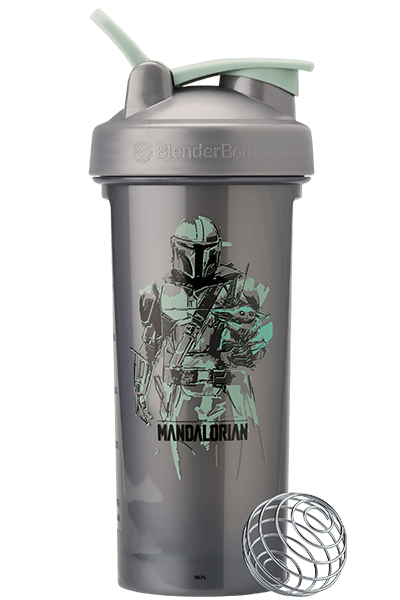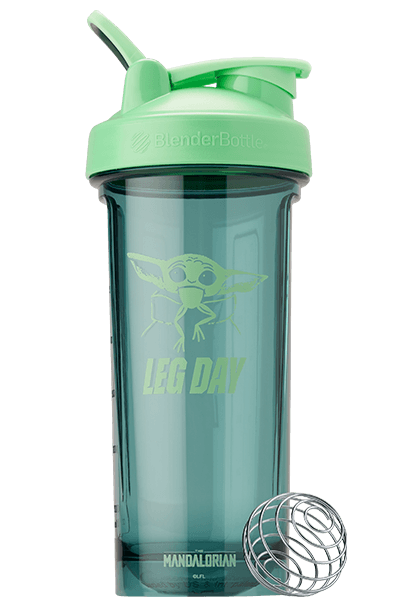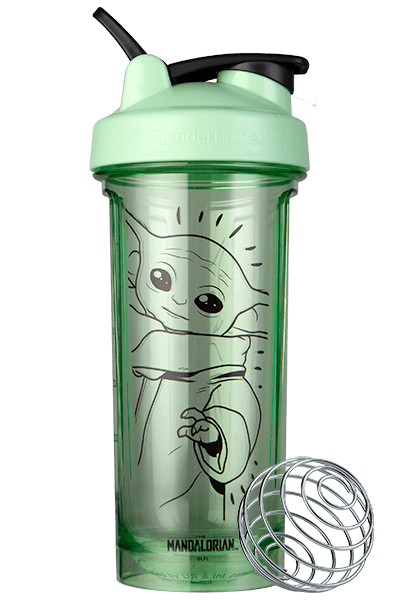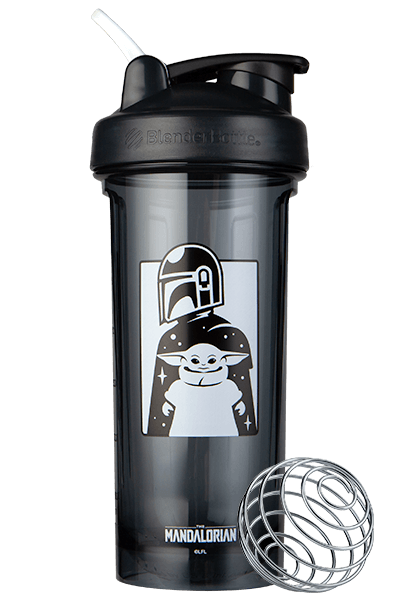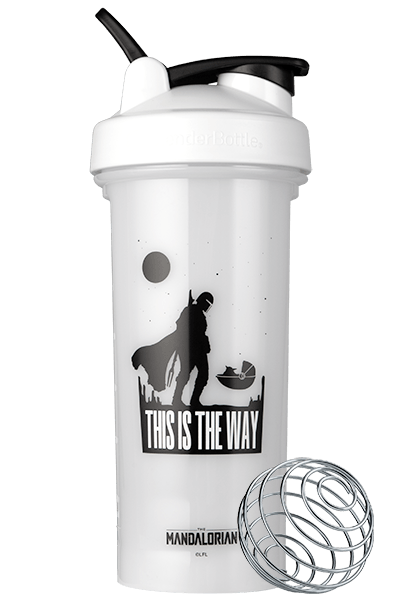 The Mandalorian
---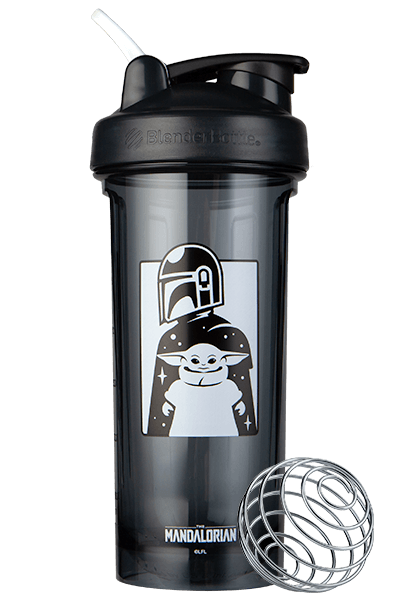 About the Star Wars x Pro Series Shakers
Odor-Resistant. Rounded Base. Star Wars.
The introduction of the original Classic™ Shaker Bottle in 2004 revolutionized the handheld mixer category. In 2016, the Pro Series shaker cup shook up the industry again, incorporating pro-grade features and top-of-the-line materials, plus iconic design, to make this rough-and-ready bottle a cut above the rest. Whether you're a Jedi Master or a Padawan, the Star Wars Shaker Bottle is the perfect way to mix up your favorite pre- or post-workout drink while staying true to your love for the Star Wars franchise.
Features
Rounded base for better mixing
SpoutGuard™ keeps your drinking spout clean
Measurement markings
Dishwasher safe
BPA and phthalate-free
Powerful mixing system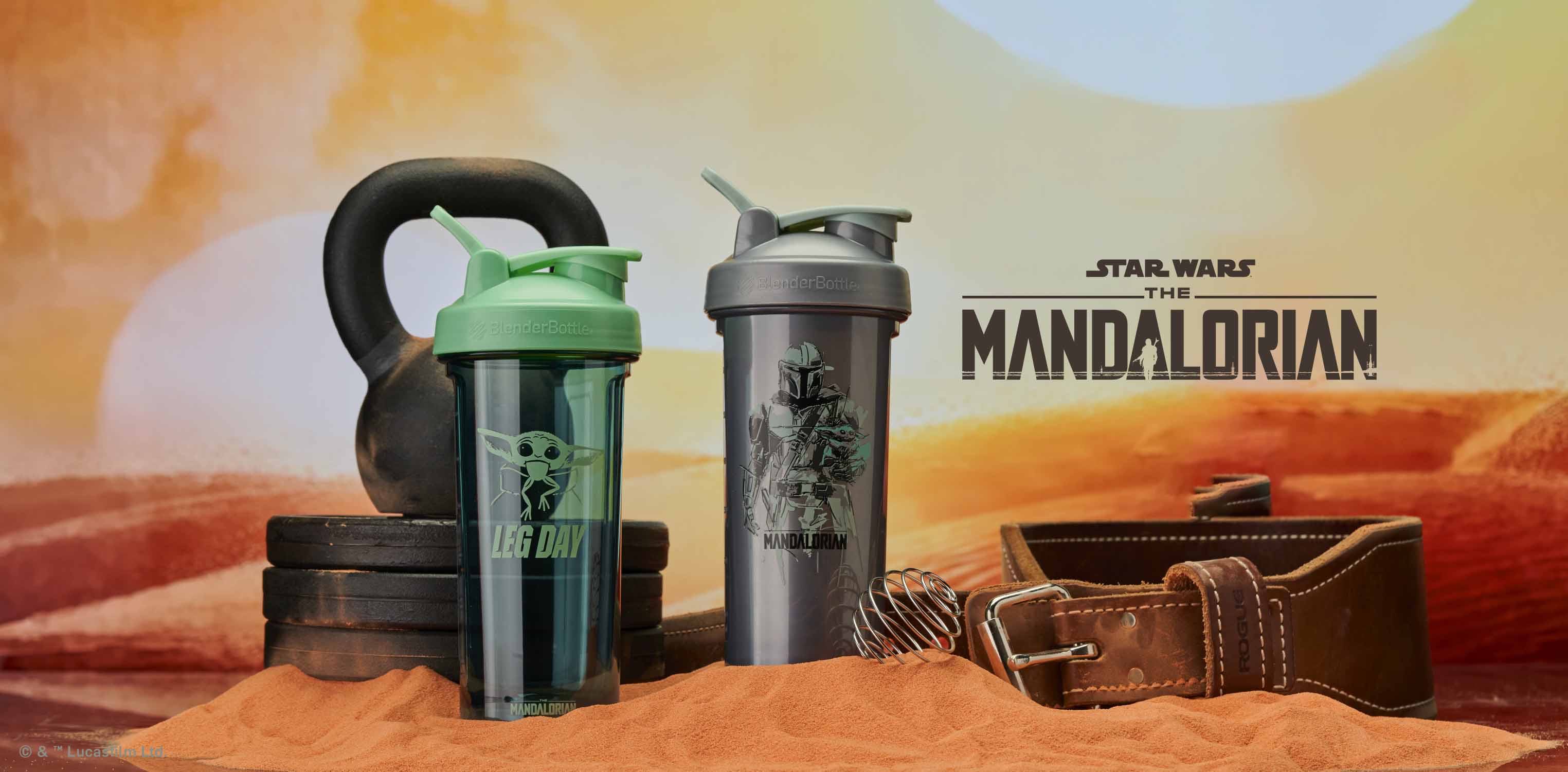 Rounded base
Forget about protein getting stuck at the bottom of your shaker. The Pro Series Mandalorian protein shaker features a rounded base for improved mixing.
SpoutGuard™
The Classic™ shaker cup's SpoutGuard™ keeps your dirty gym fingers off your drinking spout.
Odor-resistant cup
Leave your old smelly shakers in the past. Our Pro Series shakers are odor and stain resistant.
The Mandalorian x BlenderBottle
The Mandalorian Shaker Bottle Features
If you're looking for the best shaker bottles on the market, look no further than our premium selection. Our shaker bottles are designed with the highest-quality materials and innovative features, making them the go-to choice for fitness enthusiasts, athletes, and anyone who values quality and performance.
Rounded Base
Forgot to add liquid first? No sweat. Make smooth, lump-free protein shakes every time with the Pro Series shaker cup's rounded base. Combine that with the BlenderBall® whisk to mix every last bit of powder.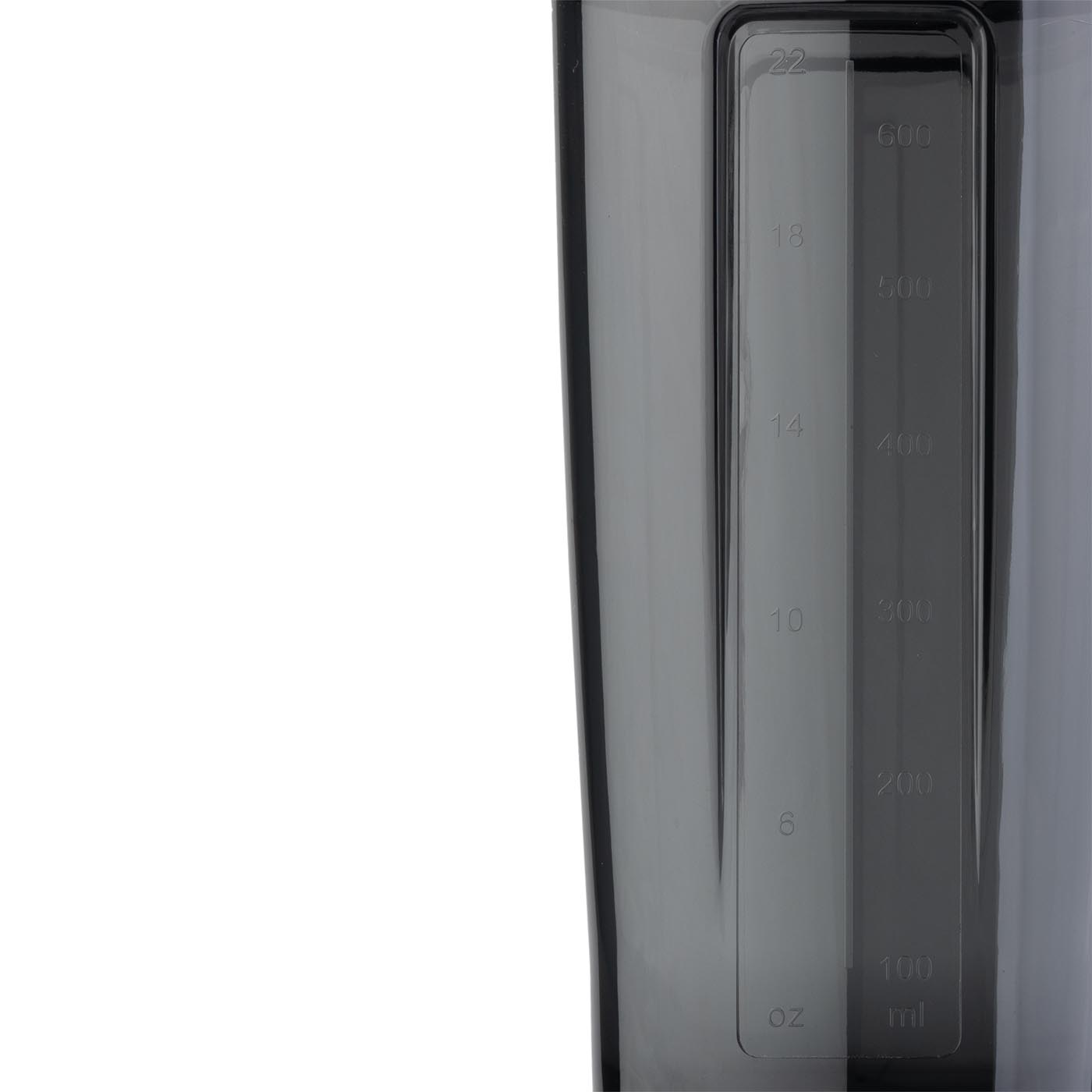 Stain & Odor Resistant
Why settle for anything less than the best? Our Pro Series shaker bottles are odor- and stain-resistant. Durable Eastman Tritan™ takes these protein shakers next level.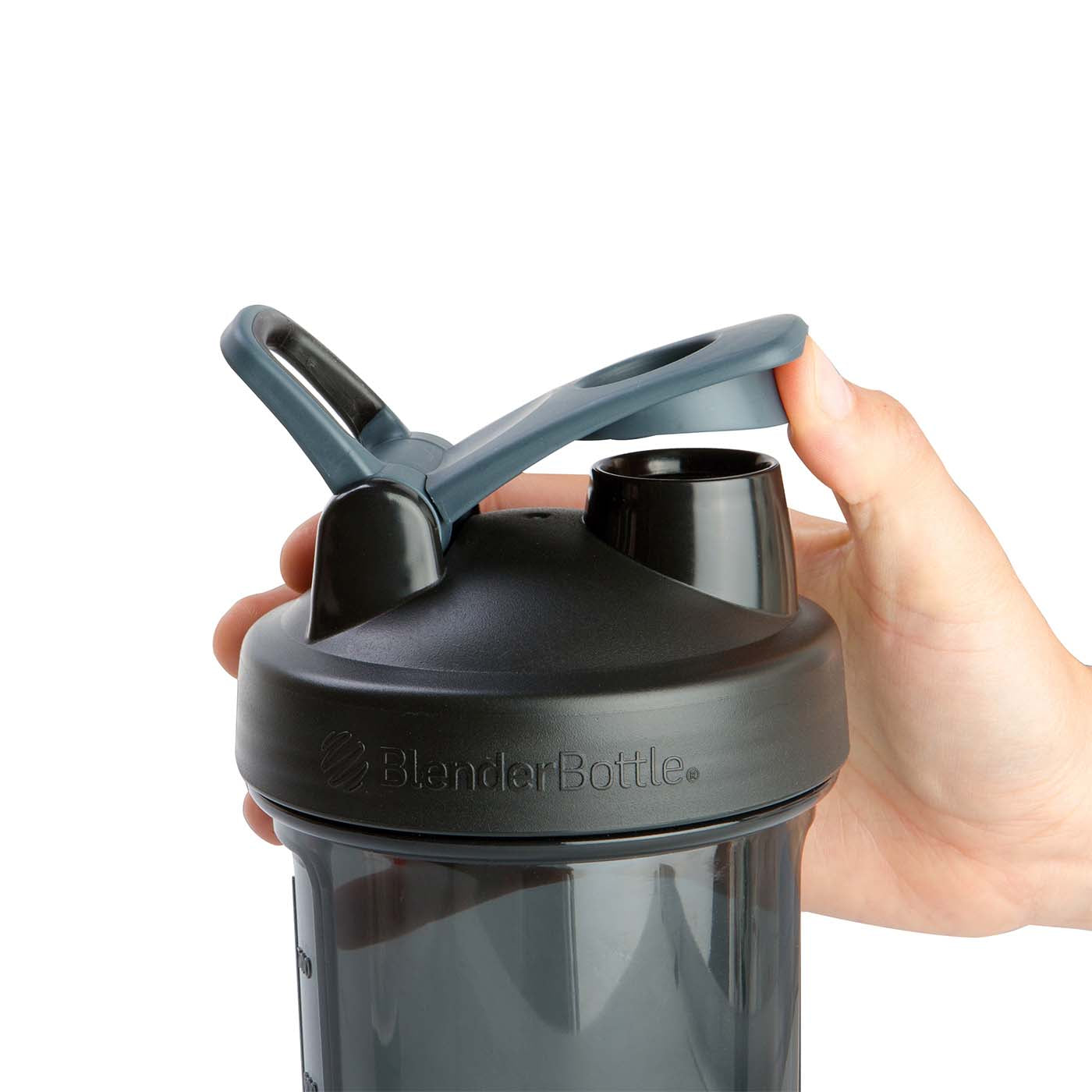 SpoutGuard™
Our updated lid now includes an ergonomic carry loop and SpoutGuard™, preventing dirty gym fingers from touching the drinking surface. With its sleek design and convenient features, The Classic™ shaker is perfect for fitness enthusiasts on-the-go.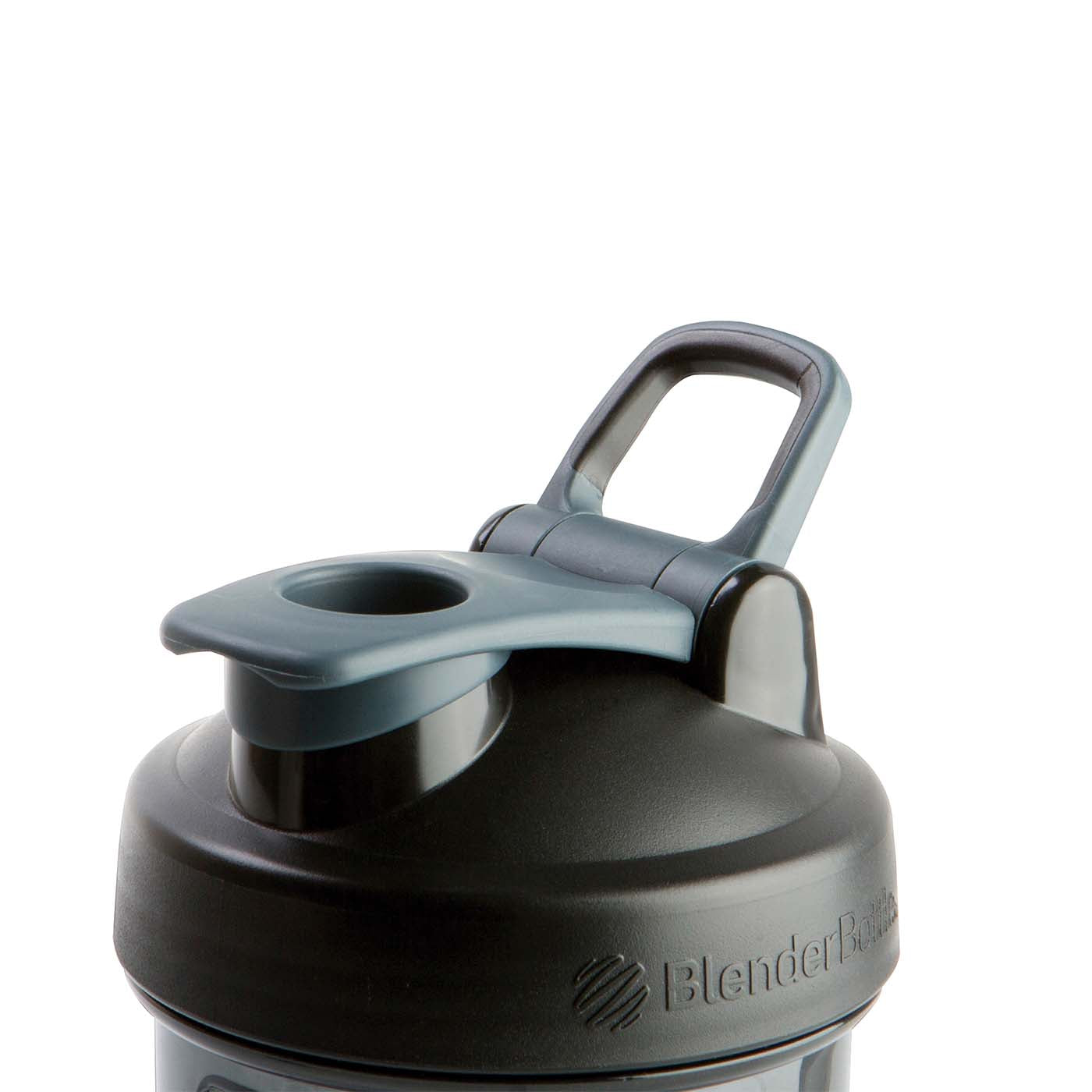 Carry Loop
Maximize your convenience at the gym with our StayOpen™ flip cap and adjustable carry loop! Our shaker cups feature an integrated StayOpen™ flip cap and an adjustable carry loop that lets you hold more when your hands are full, as well as offering a perfect spot to attach your keys.
Fueling You
We do more than just sell bottles. We simplify and improve everyday life. Most importantly—we help fuel your ambitions, your goals, your accomplishments. And, just like you—we're just getting started.
The Ball
Look for the BlenderBall® whisk, found exclusively in BlenderBottle® brand shaker cups. When you see the ball, you know you have a BlenderBottle brand shaker. You also know you can count on a smooth shake.
The Mandalorian x BlenderBottle
What's the difference?
Product Comparison
With a wide variety of features, materials, and designs—we have a bottle for everyone.
Absolutely amazing shaker bottle!!!
Love the Pro Series Blender Bottles. Great for on-the-go smoothies and hydrators. Travel well in a suitcase or backpack. Fits perfectly into my lifestyle.
Blends powder well and no leaking.
This product is rated 4.7 of 5.0 stars.
It has received 932 reviews.
Love the material and functionality. Only complaint is the lid's color was more of a lime green than as yellow shown. Other than that everything is great!
Thank you!
Fantastic customer service. I received the wrong blender bottle in my initial order. I notified the service team and they corrected this error in a timely manner.
Good quality and came as advertised
*this is a Christmas gift so it has not been used yet and is still in its package.