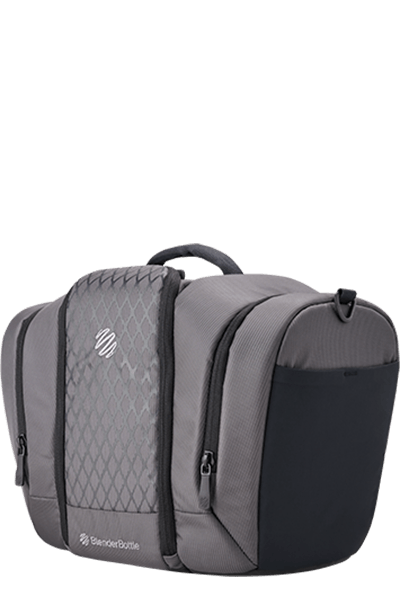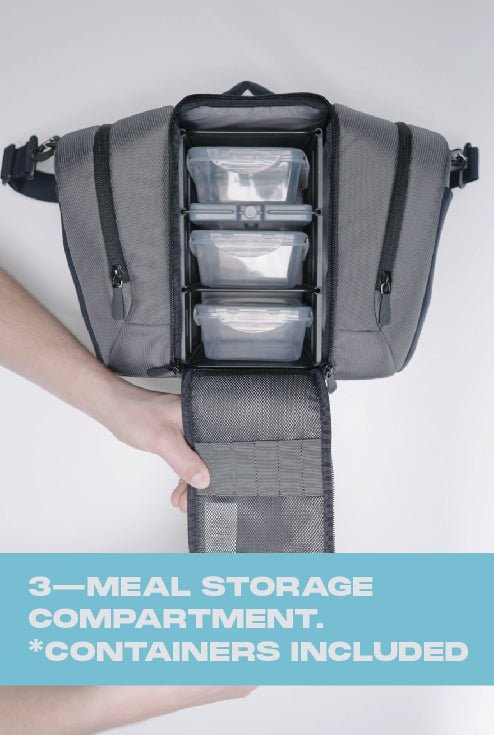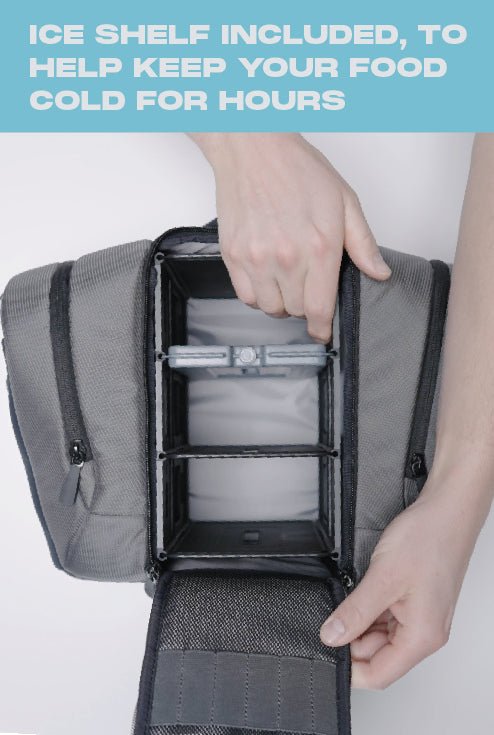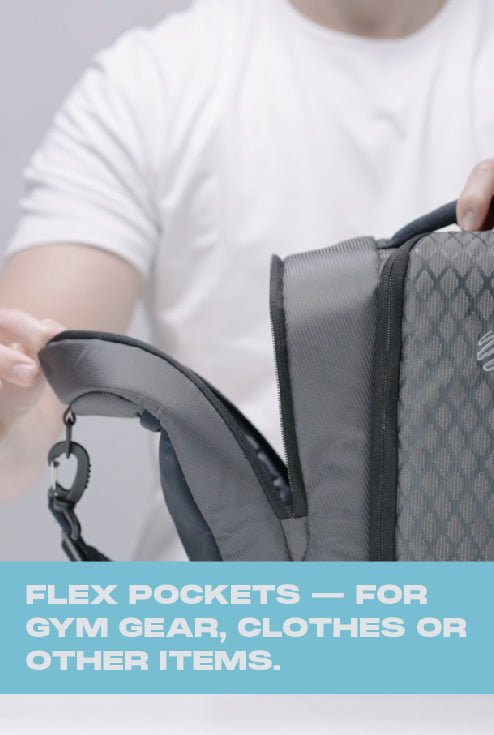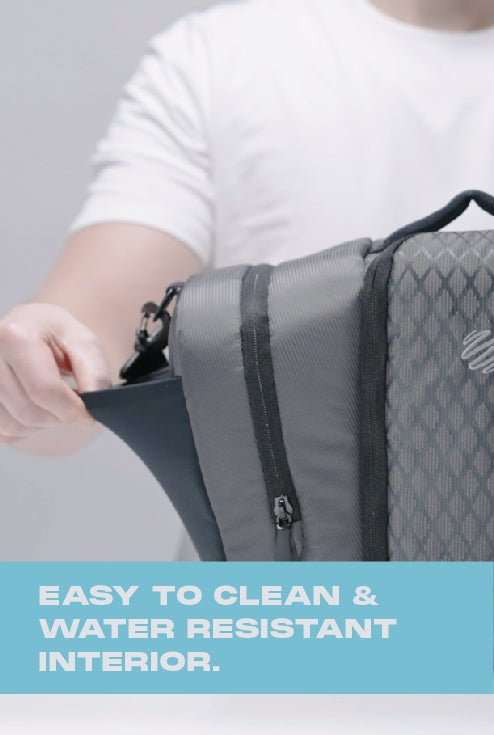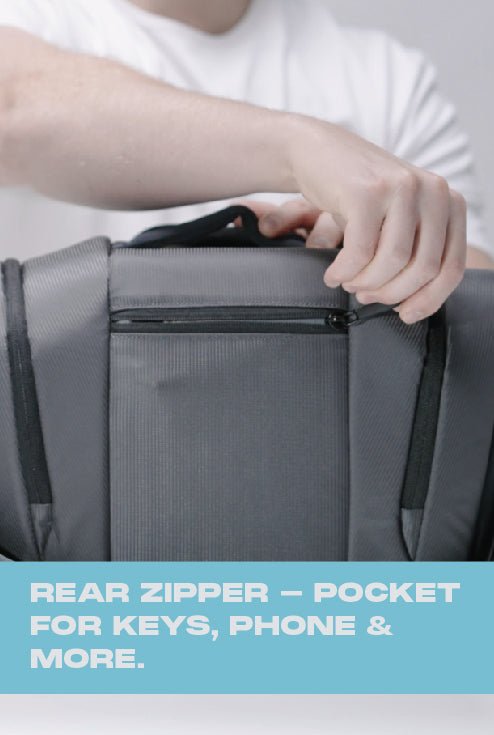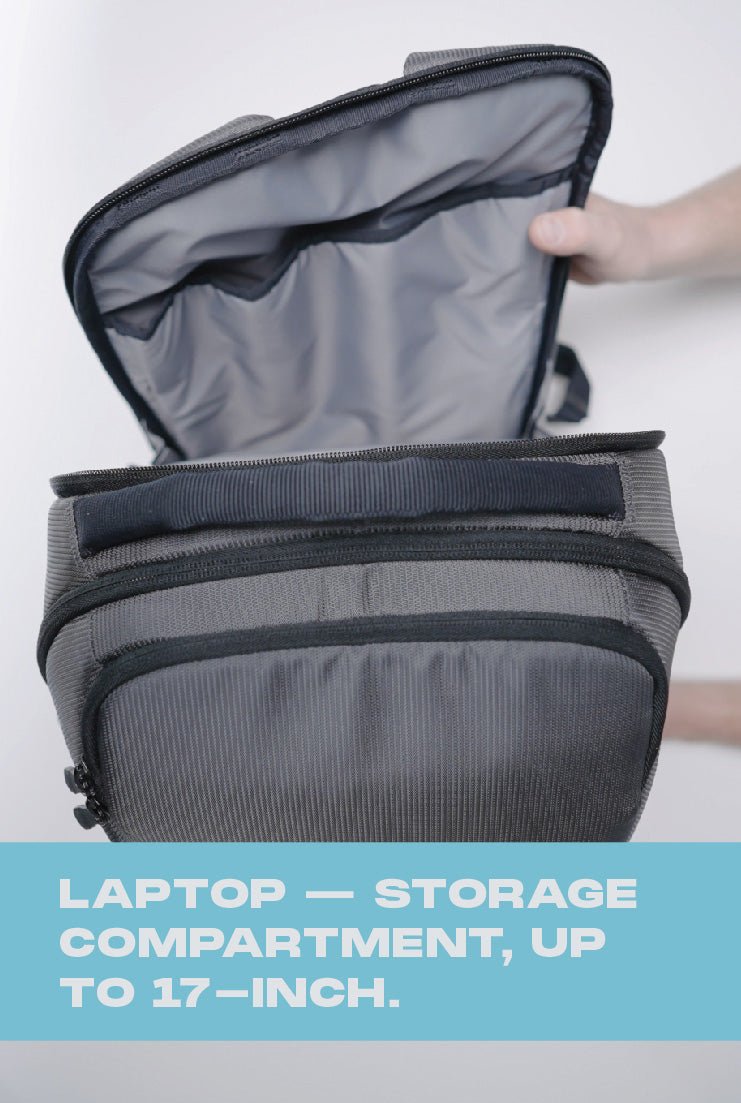 Meal Prep Bag - 3 Meal
---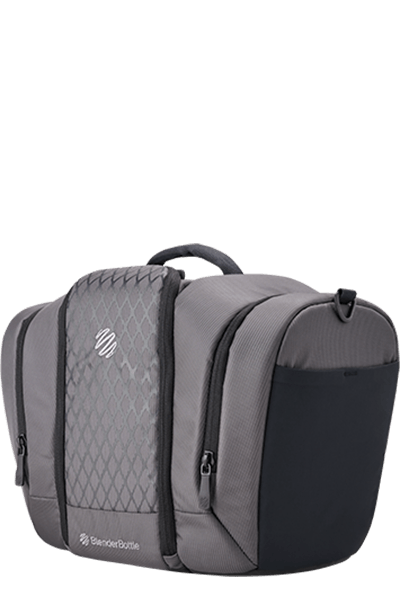 About the Classic™
BlenderBottle Meal Bags
Fuel your workouts with the bag that keeps food and beverages fresh. Our 3-meal and 6-meal storage compartments are designed with an ice pack shelf that stays cool for 8 hours. For easy cleaning, it has a water-resistant interior and the containers are microwave-safe and top rack dishwasher-safe. Our meal bags also offers plenty of storage for all your gear. Last but not least, since comfort is key, we've made traveling easy with shoulder straps.
3-Meal Bag Features
3-Meal Storage Compartment
Flex Pockets
Carry Handle
Comfort Carry Strap
Side Mesh Storage Pockets
Microwave-Safe/Top Rack Dishwasher-Safe Containers
Easy-Clean, Water-Resistant Interior
Rear Zipper Pocket
Product Specs
Includes 3 Meal Containers
Dimensions: 12" x 16" x 8.5"
Holds 3 Meals
Sticking to your meal plan is now a breeze with the BlenderBottle small meal bag. Easily carry your meals with the included containers, electronics, gym clothes, and more.
Roomy Side Pockets
You're constantly on the go and need additional storage. No problem. We thought of everything. Store additional containers, clothes, shoes, or whatever else you need to take with you on the go.
Electronics Storage
The back pocket is ideal for phones, keys, or any other electronics you need to store. A clip on the inside of the pocket is ideal for rings or other small items you don't want get buried.
Bottle Storage
You knew we wouldn't forget to make the perfect pocket for your gym buddy. Our bottle sleeve is the perfect home for your BlenderBottle® Brand shaker cup.
Fueling You
We do more than just sell bottles. We simplify and improve everyday life. Most importantly—we help fuel your ambitions, your goals, your accomplishments. And, just like you—we're just getting started.
Amazing for working moms!
Well made and very useful!
The only bag you'll need!
This product is rated 4.9 of 5.0 stars.
It has received 18 reviews.
So many people at work love it
This Bag Is ROOMY!!
I bought this mainly to carry my lunch for work… but it's big enough to be used for any outing. And the containers that come with the bag are NICE!!
Strange straps
Bag is nice, but the shoulder strap makes no sense
Thank you for your feedback. We appreciate the time you took to write this and will be sure to share it with our BlenderBottle team. Let us know if you have more feedback or suggestions. We'd love to hear them. They can be sent to customerservice@blenderbottle.com.
Great bag
I love my three-meal bag. This bag is durable and very well made. The three-meal bag is a good size and can hold many things throughout the many pockets. The containers that come with it are the perfect size for most meals and are totally leakproof. I like how the ice pack integrates into the shelf. The side pockets have a great amount of space to hold snacks or other things such as the go stacks. I really like that the side mesh pockets can fit my Blender Bottles. The shelf system makes it very easy to pull out only what you need. I also like how everything is removable which will make it easy to clean when the time comes. I highly recommend this bag to anyone looking for a high-quality meal prep bag.
Great quality meal bag
This is a great meal prep bag. I have purchased many in the past but this one is definitely the best I have ever used. Everything on the bag is high quality. I have the 3 meal bag and It has enough space to store just about anything you may need for the day. The structured internal shelves are also another great feature as it allows me to easily grab my meals without having to dig through anything. I would highly recommend this meal bag to anyone in the market for a quality durable meal bag.